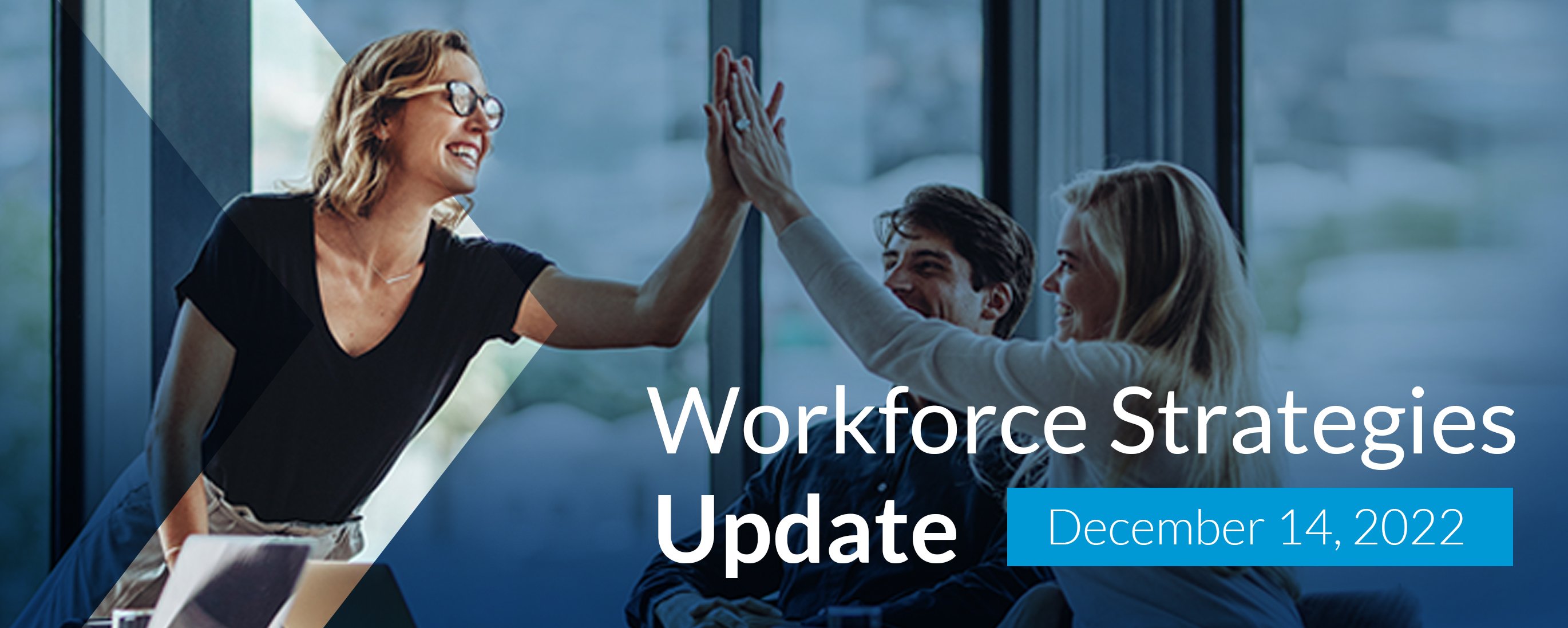 Workforce Strategies Update
Wednesday, December 14
Lancaster Marriott & Convention Center
Commonwealth Ballroom
25 S. Queen Street, Lancaster
8 a.m. to 12:20 p.m. (lunch to follow in Freedom Hall)
Presenters:
Stephane Smith, Managing Director of Workforce Strategies, RKL Virtual
Kathy Gutierrez, Human Resources Director, RKL LLP
Beth Rosenberger, President, Halsen Solutions LLC
Yenma Herb, Marketing Manager, RKL LLP
Jacob Stehman, Talent Acquisition Manager, RKL LLP
Lindsay Heist, Client Service Manager, RKL Virtual
Lauren Stricker, Client Service Senior Associate, RKL Virtual
Optimizing Your HR Team for a Fast-Changing Work Environment
In order to combat worker shortage and HR leader/team burnout, HR and business leaders must think differently about what talent and resources are needed in-house to face today's challenging HR environment, and seek opportunities to leverage outsourced expertise and technology for special projects and key roles.
Recruiting in 2022 and Beyond: Time to Level Up to Stay in the Game
The war for talent continues and new strategies and tactics are needed to successfully compete for talent amid the current workforce shortage. Hear from a panel of experts on the newest ways to recruit your top candidates and take advantage of game-changing technologies.
Engaging and Retaining Your Top Talent
You've secured your top candidates, now what? Gain insights on creative ways to challenge, recognize and reward your top performers and use proven strategies to retain the best and brightest talent.
Year-End HR and Payroll Updates
Join us for a quick, hard-hitting update on the payroll and compliance issues you need on your radar for year-end 2022 and to start off strong in 2023. Attendees will leave with our year-end HR guide with detailed information and resources to stay compliant and in the know.
Lunch (Freedom Hall)
Register for this Seminar
Participants who attend the full session will be issued a certificate of completion for their records.